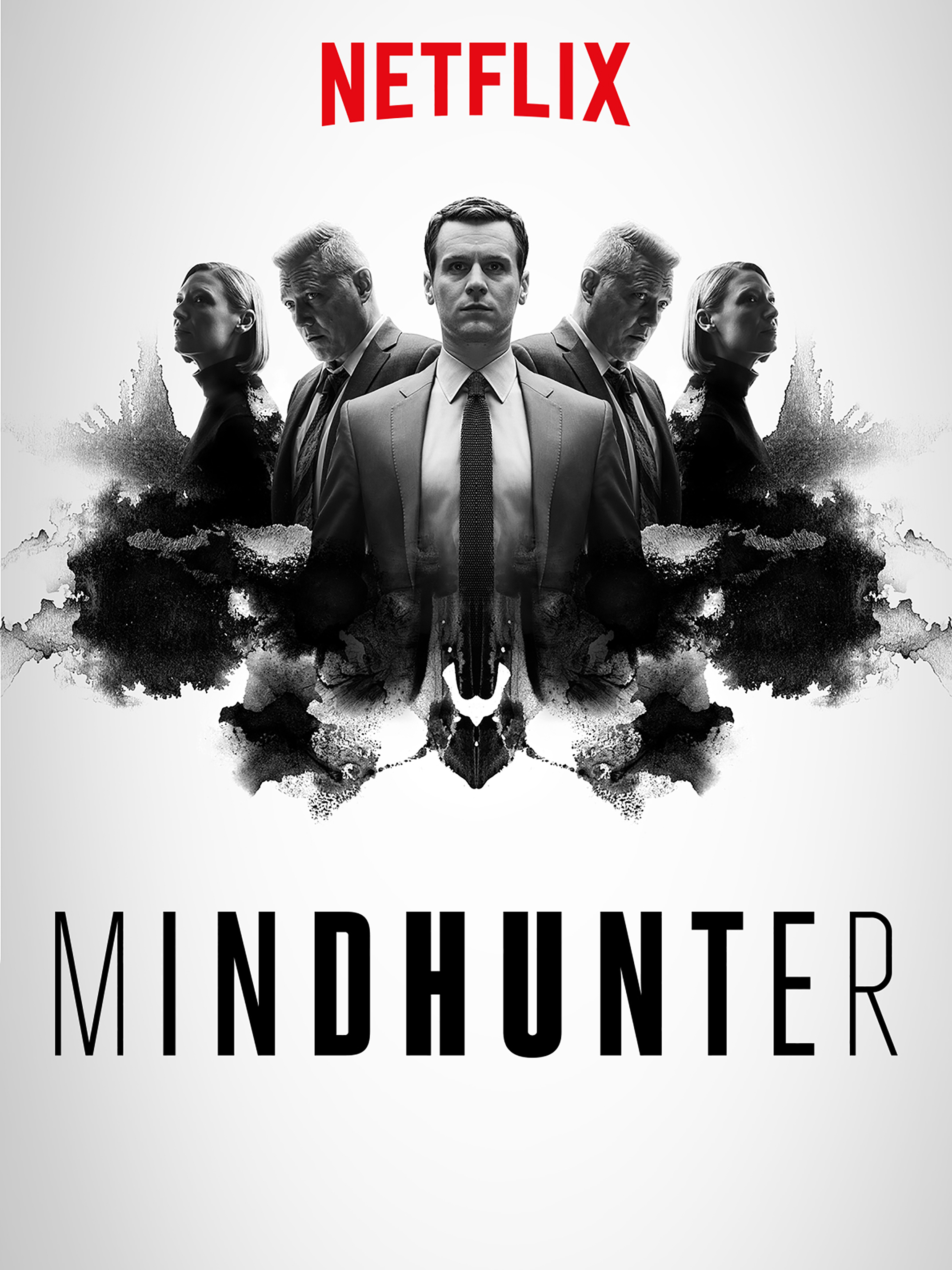 The Mindhunter Effect
September 1, 2019
▼
Some light reading for your Sunday evening… I had a thought while watching Mindhunter recently and wondered how many people would be Googling who the murderers were while watching the show (great show by the way).
So, I just threw the names into Google Trends and low and behold, you can see a massive spike in searches on the day season 2 was released on the 16th of August 2019 for all the murderers featured in that season.
Interestingly, the search for Paul Bateson spikes again about a week later. I'm only speculating, but I think that might be because he's featured near the end of the season and people may have been finishing the show the following weekend post launch.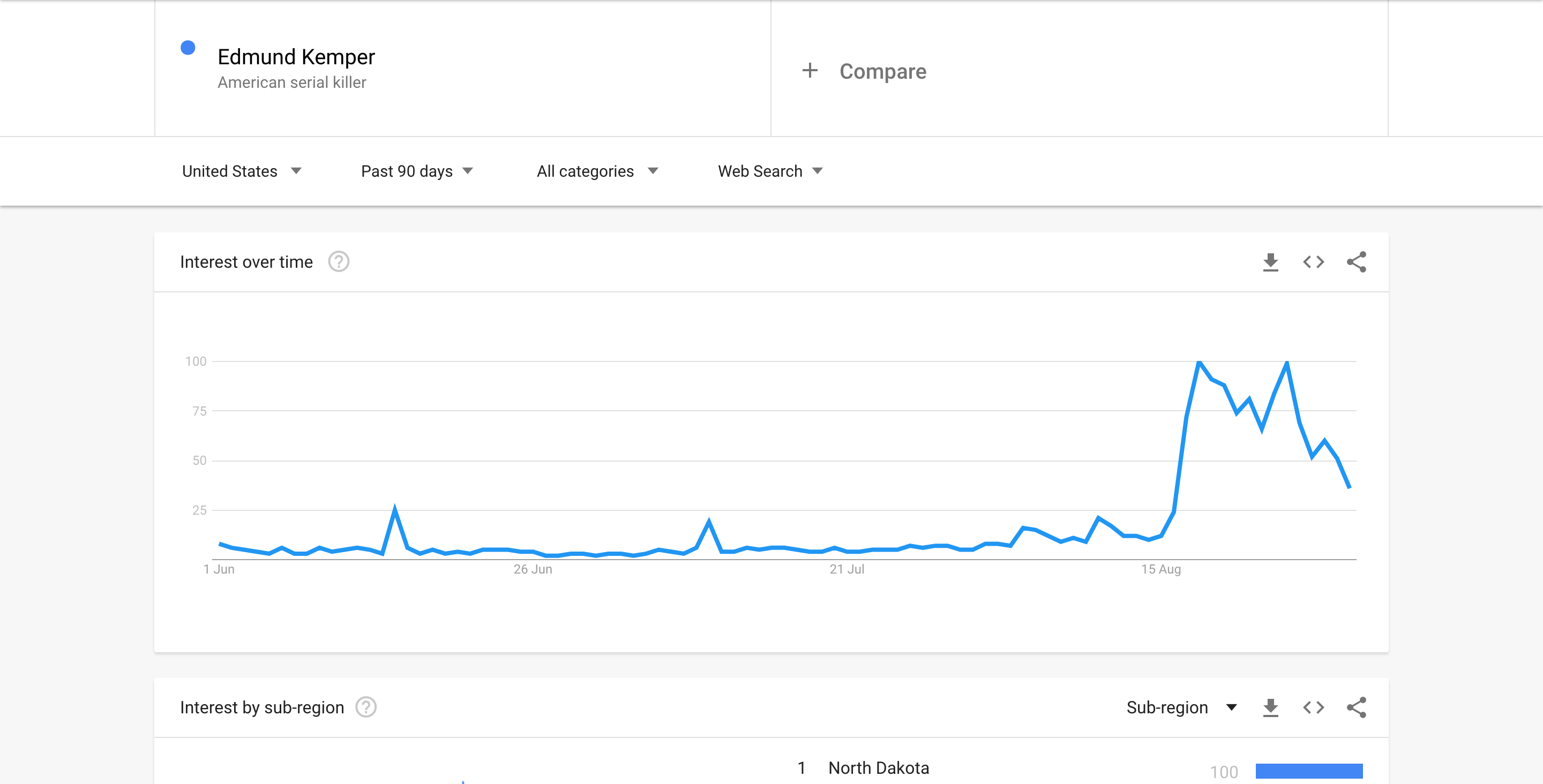 https://trends.google.com/trends/explore?date=today%203-m&geo=US&q=Edmund%20Kemper

https://trends.google.com/trends/explore?date=today%203-m&geo=US&q=Wayne%Williams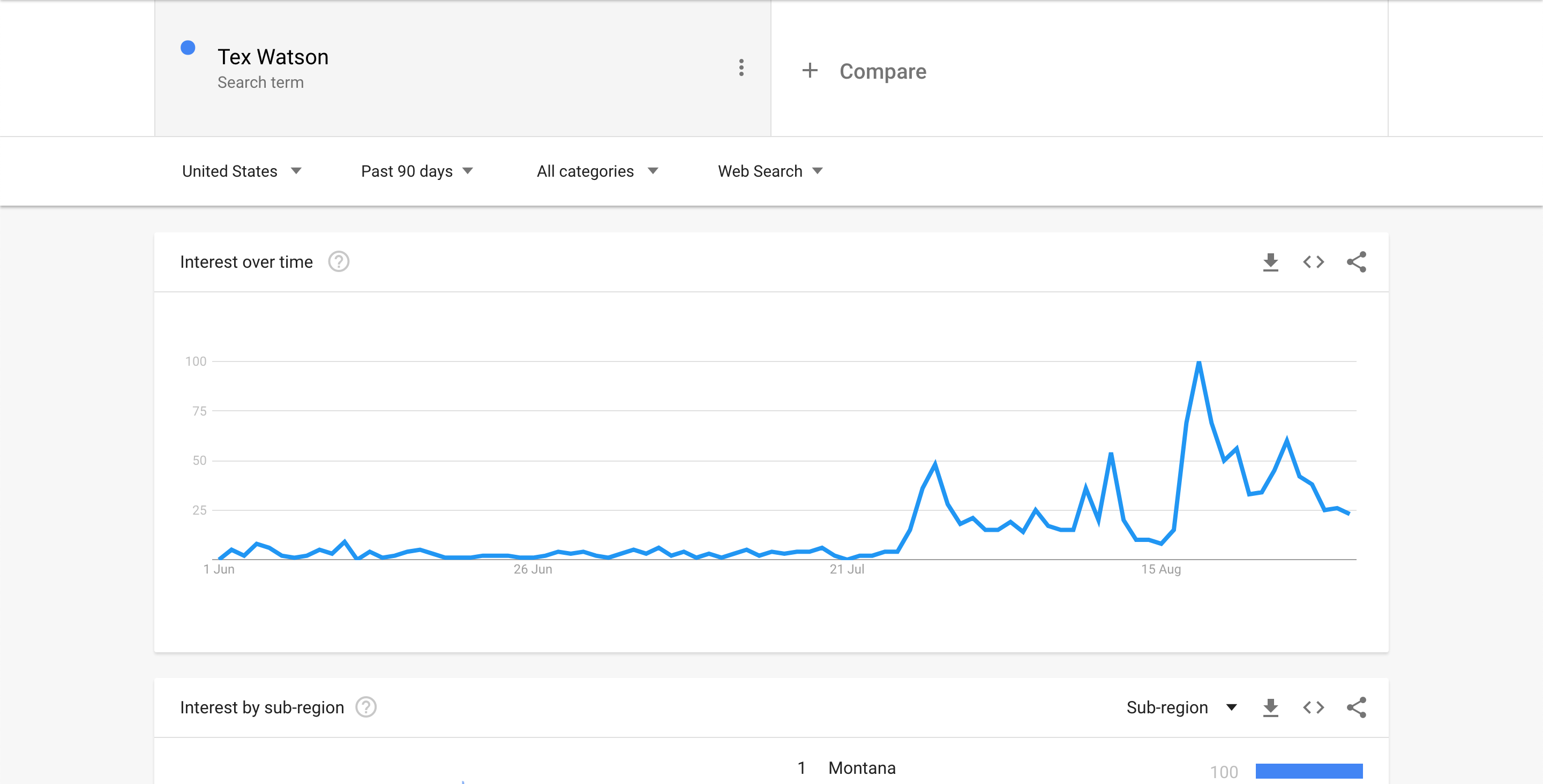 https://trends.google.com/trends/explore?date=today%203-m&geo=US&q=Tex%Watson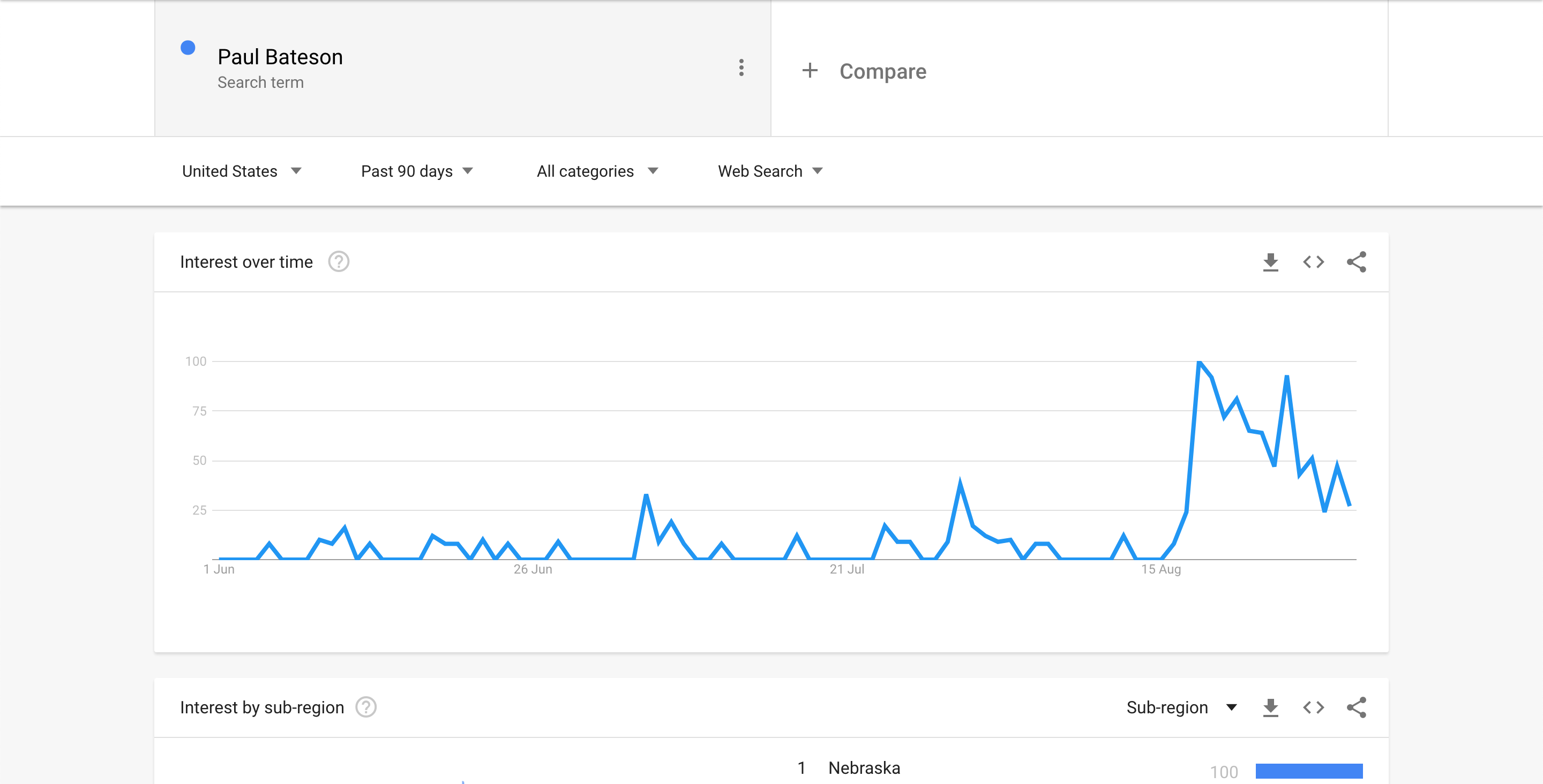 https://trends.google.com/trends/explore?date=today%203-m&geo=US&q=Paul%Bateson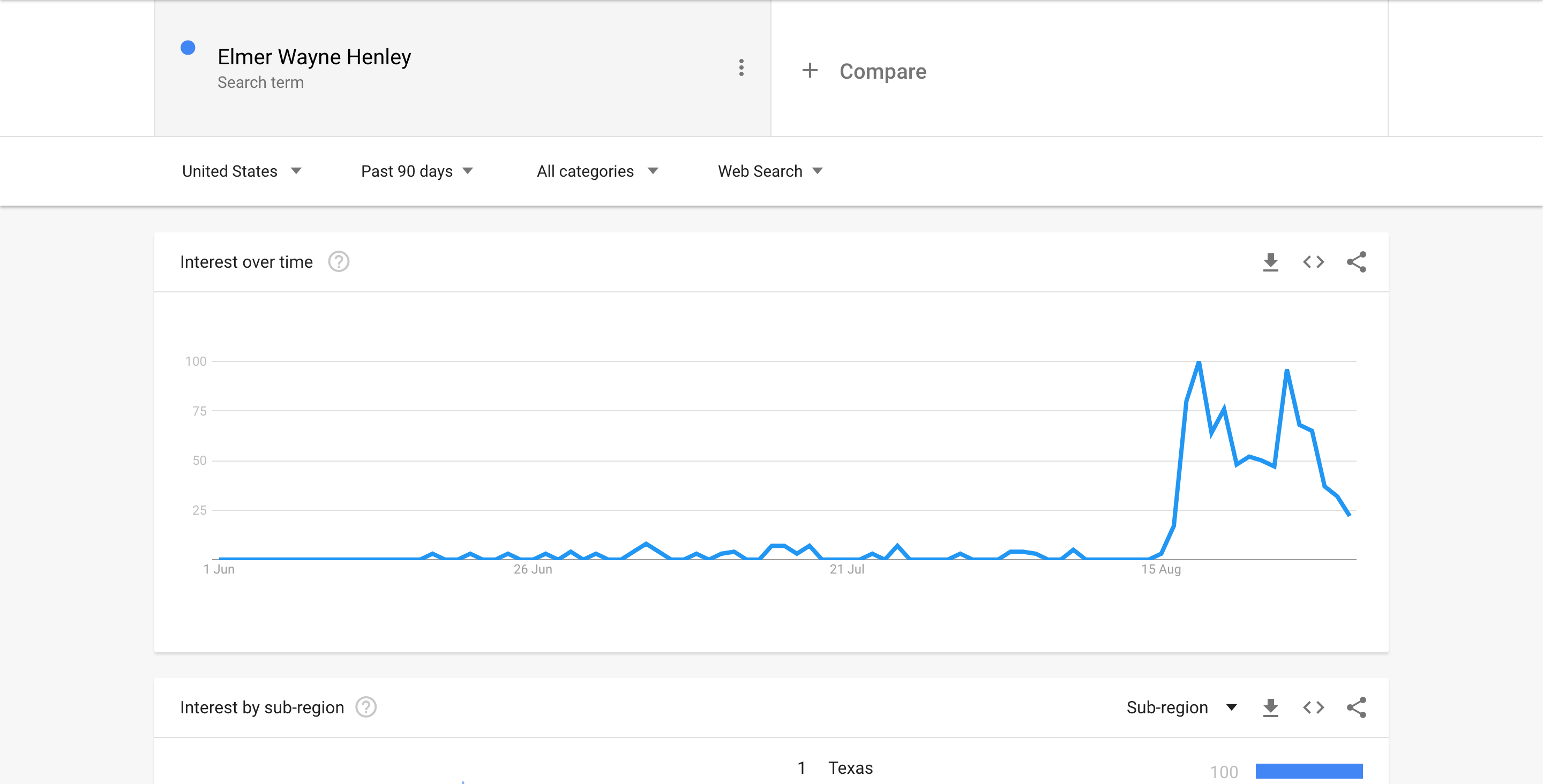 https://trends.google.com/trends/explore?date=today%203-m&geo=US&q=Elmer%Wayne%Henly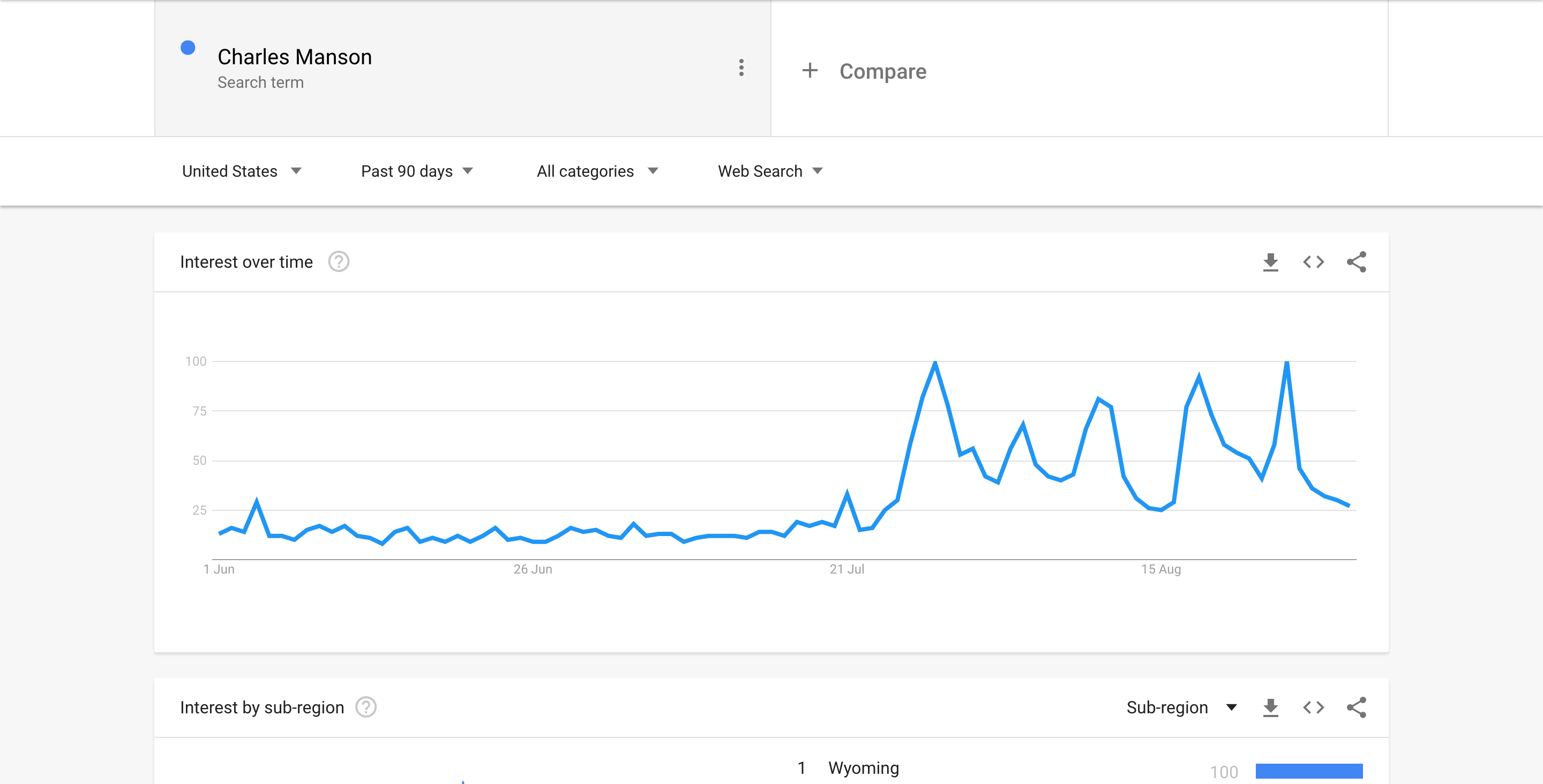 https://trends.google.com/trends/explore?date=today%203-m&geo=US&q=Charles%Manson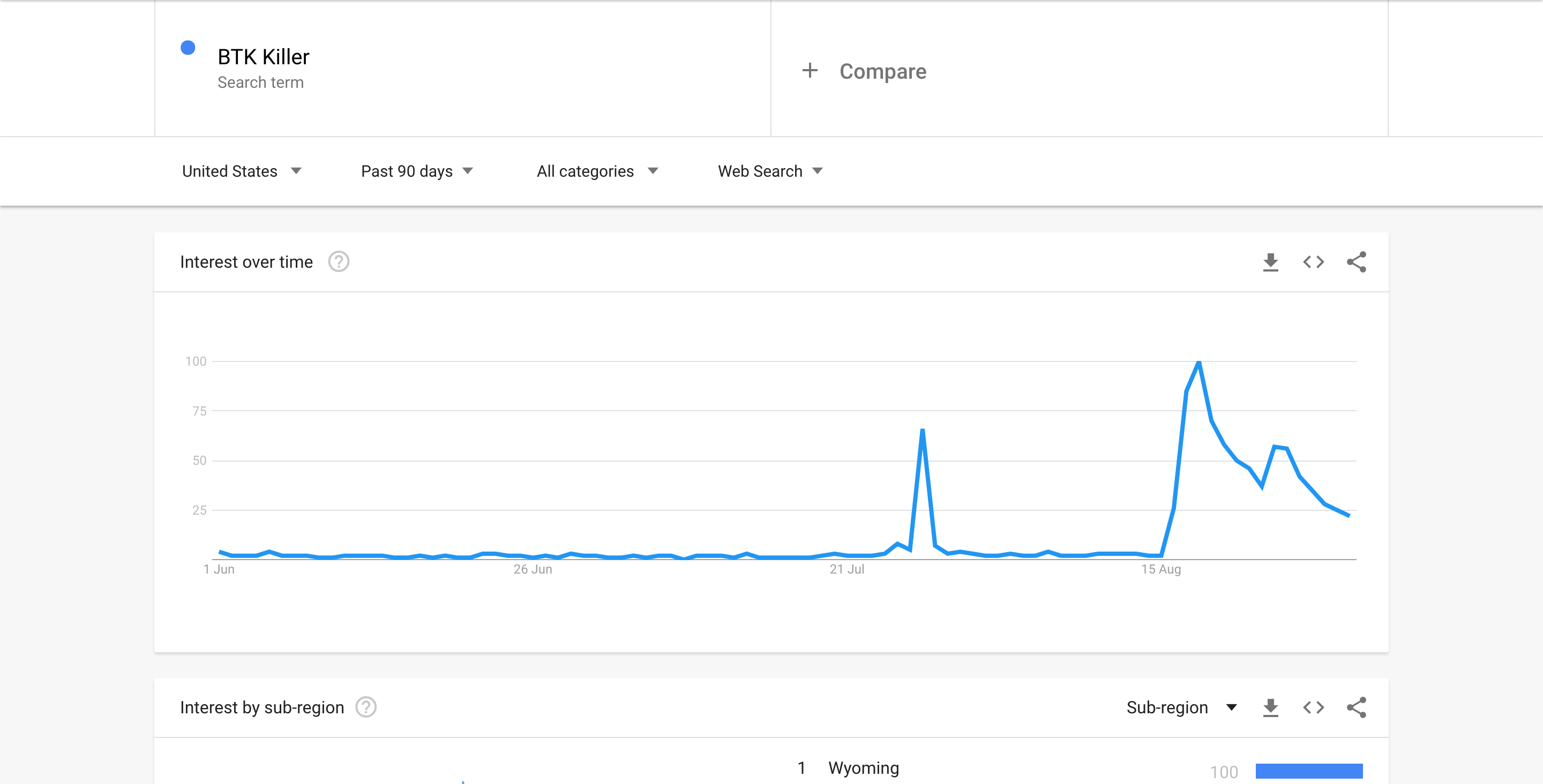 https://trends.google.com/trends/explore?date=today%203-m&geo=US&q=BTK%Killer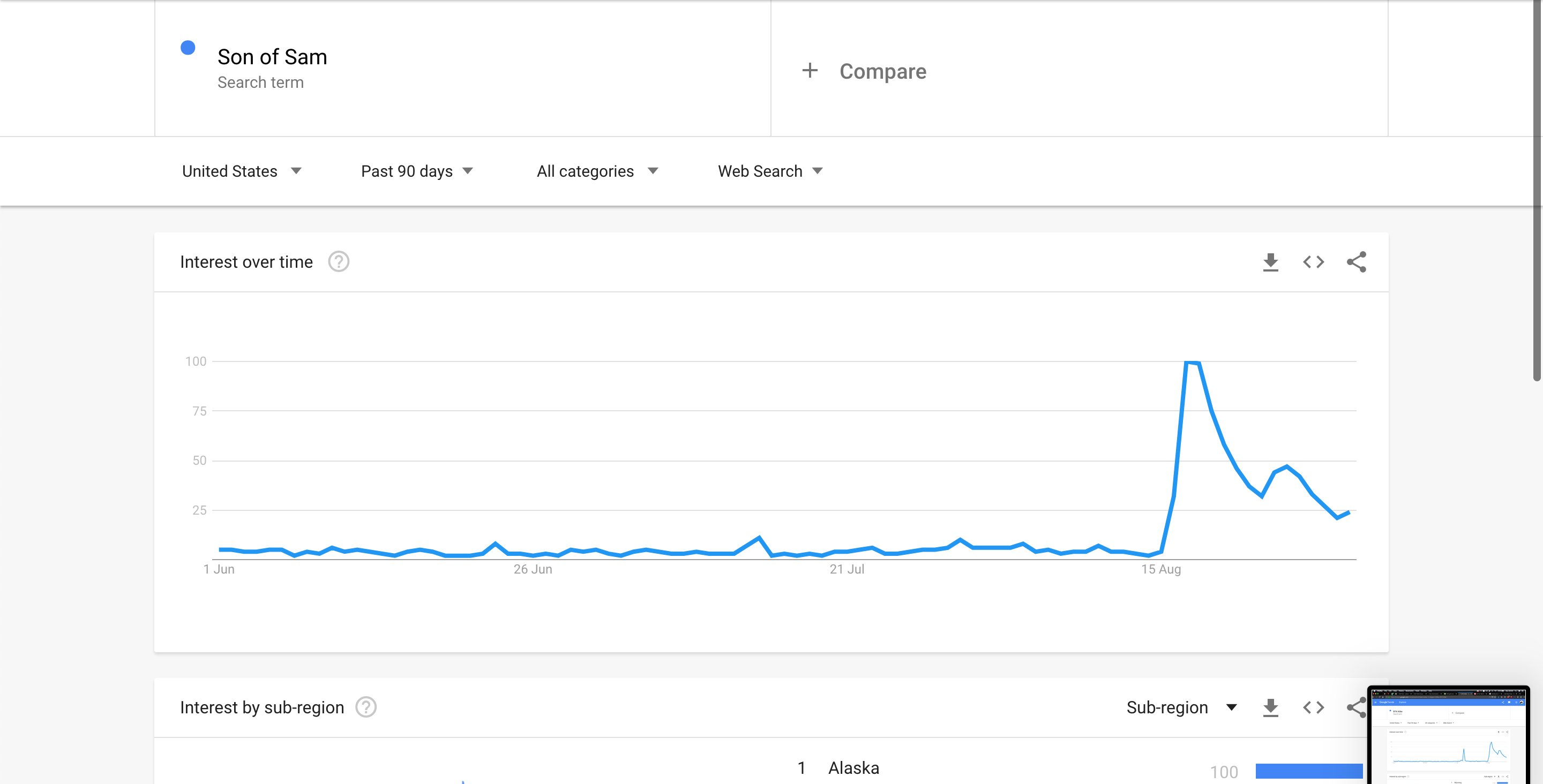 https://trends.google.com/trends/explore?date=today%203-m&geo=US&q=son%of%sam