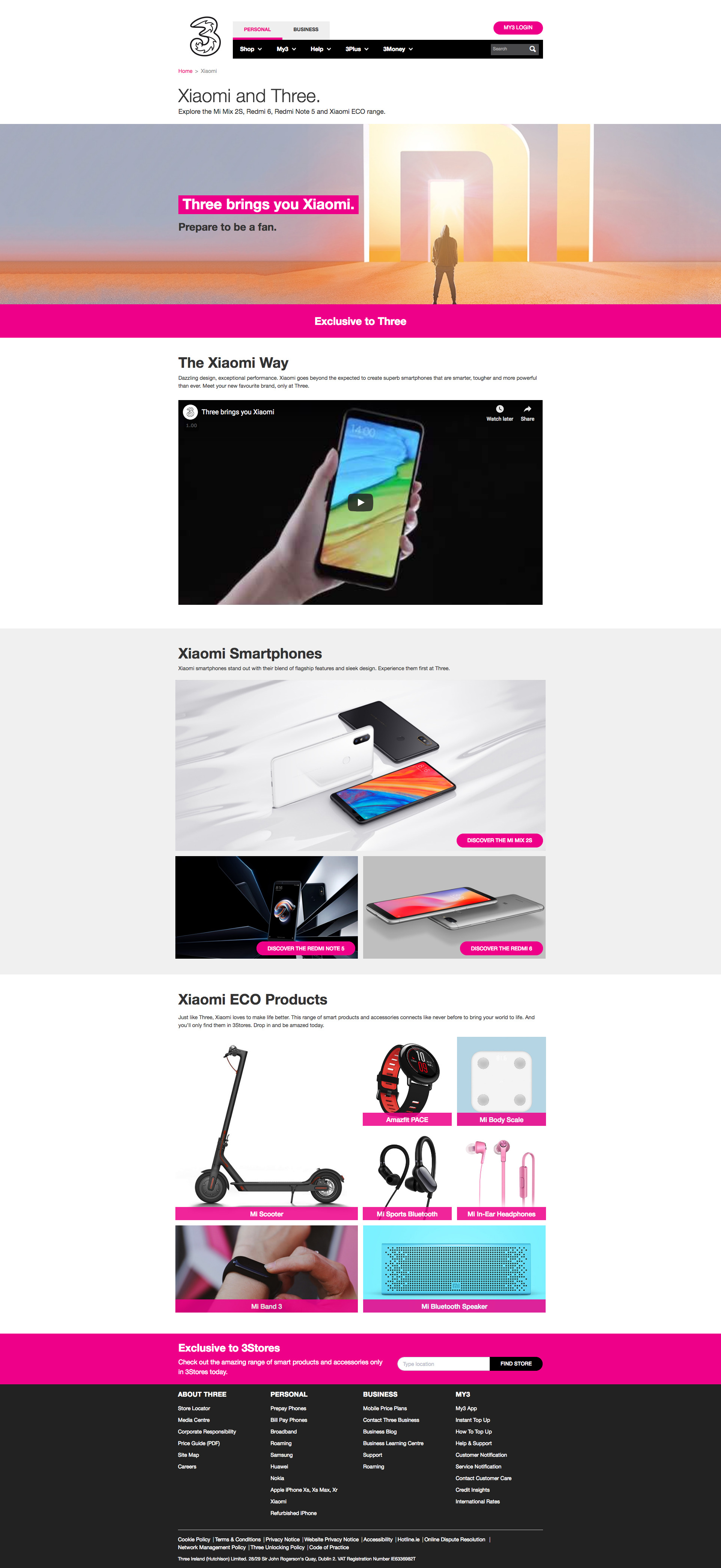 Xiaomi Landing Pages on Three.ie
December 18, 2018
▼
Three are the exclusive carriers of Xiaomi products in Ireland and I was asked to produce some landings pages to showcase their flagship phones and ancillary products.
Check out the Xiaomi landing page that's live on Three.ie, or check out the individual landing pages for the Redmi 3, Mi Mix 2S or the Redmi Not 5.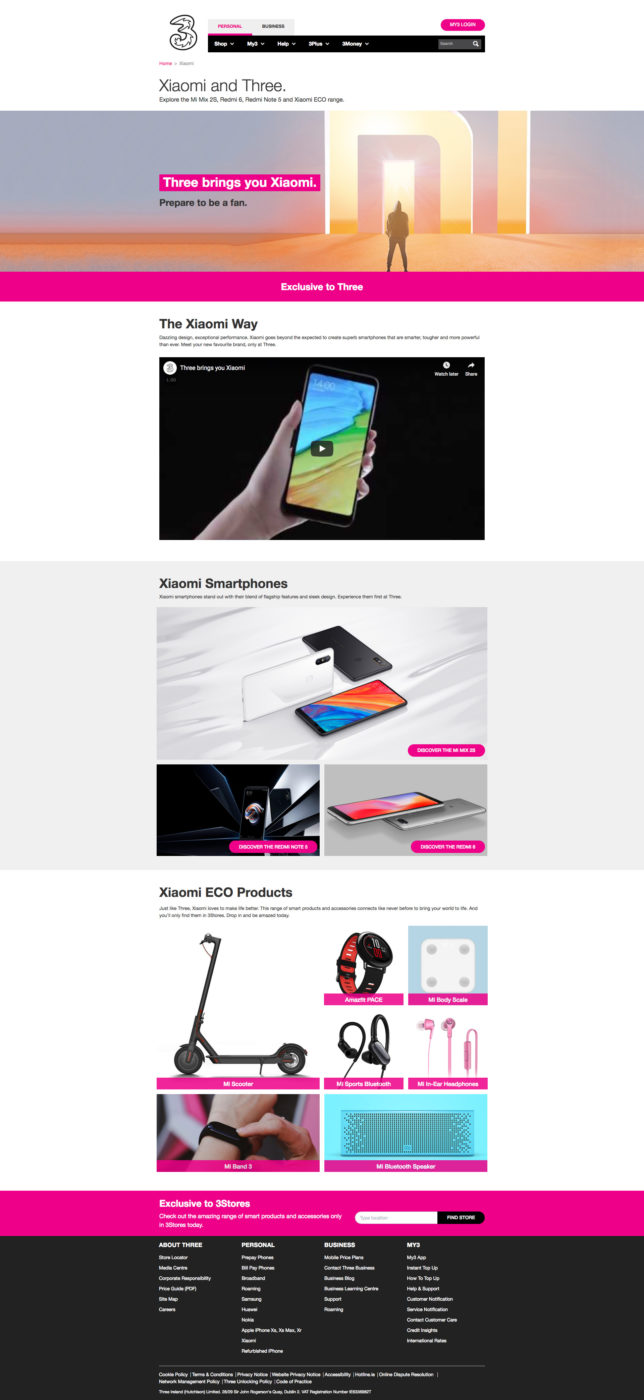 Yeah, yeah, the images are all mushy but click them to open the lightbox and it'll look great then.