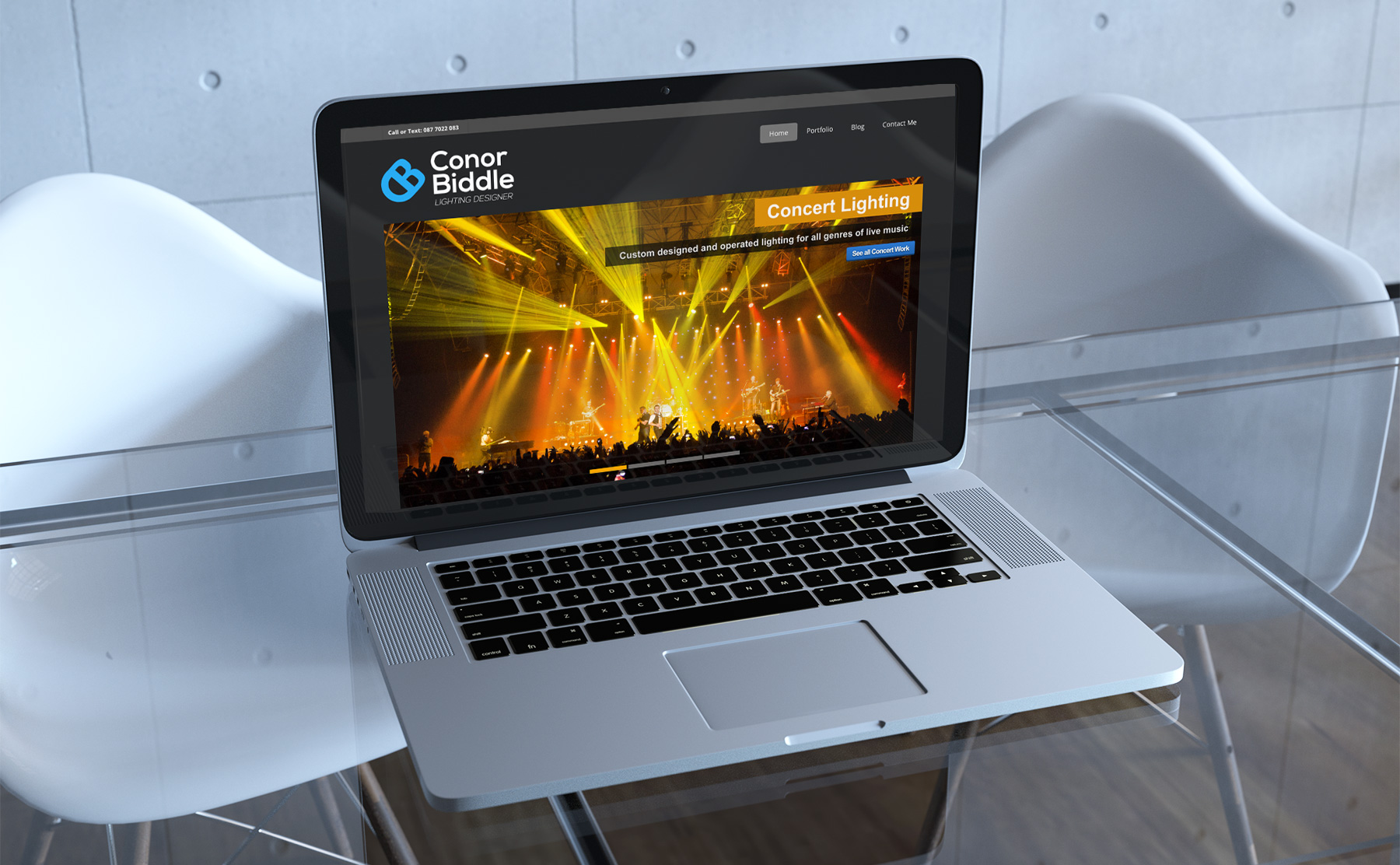 Conor Biddle Lighting Branding & Web Design
August 25, 2016
▼
This is an old post.
There's a new post talking about the new site design for ConorBiddle.com here.
My very talented fiancé Conor Biddle is one of Ireland's best lighting designers. A few years ago, when I first met him, he had no online presence or branding whatsoever. I thought I should help with that.
Part of his job involves emailing clients & sending visualisations and I felt that if he had his own email address, a personal domain and some branding, it'd help him come across more professionally, which would ultimately help him land more work.
The Branding
Sketches & Mockups
You can see some of my sketches and initial ideas above. Concert and gig lighting is a major part of his work so I played around with the idea of incorporating music into the logo (treble clef). I tried including light beams, angular shapes, prisms etc.
As I sketched, I realised that Conor's initials C.B. placed together resembled a smiley face. I went with it feeling that it differentiated him from other people in his field. People are hiring him, not a "company" per se, so I felt that a little bit of personality could, and should, shine through.
Cyan was chosen for the mark because it's his favourite colour but I also wanted the mark to be a bright, vibrant colour that links with lighting design.
Business Card
I also created a business card that he can hand to potential clients when he's out and about. The photo is one I took of Nathan Carter, a gig that Conor designed & operated at the Marquee in Cork.
The Website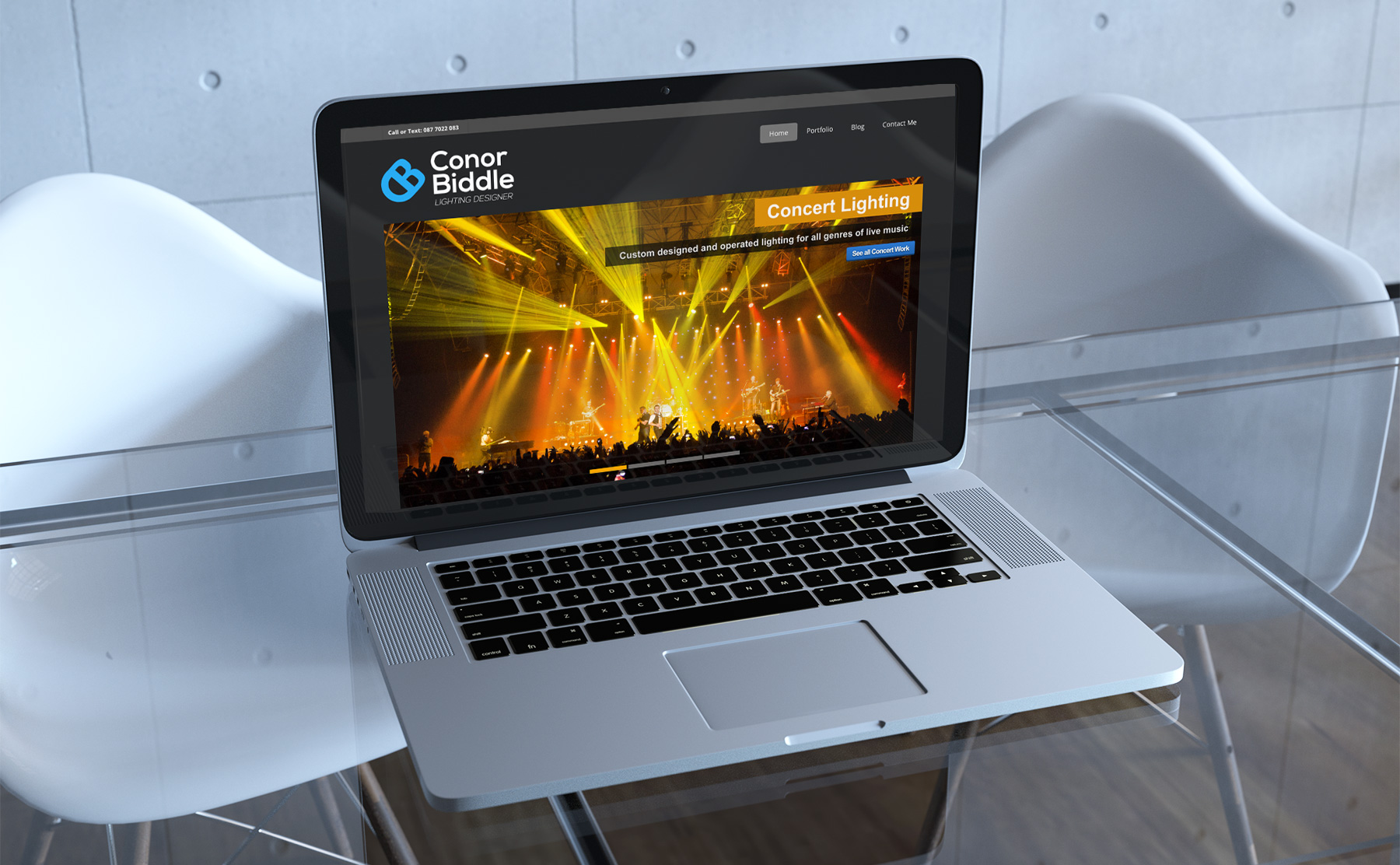 For me, part of this project included getting Conor a website. I wanted a place that he can use as a portfolio that he can show potential clients to help sell his capabilities. It was also important that he could update it himself with portfolios pieces, blog posts and images.
The website was built using WordPress and I modified and personalised an existing theme. It's also responsive which is a huge requirement for when he's out in the field.